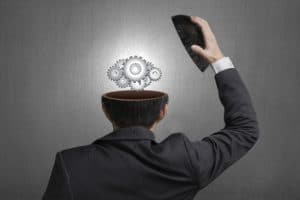 How to think like successful people… that is something you must understand if you want to see greater levels of success.
Here's why this is so important: from the outside you can't see the REAL DIFFERENCE MAKER to one's success.
For example, if you took…
100 highly successful individuals (success defined as those reaching their goals)
– and compared them to –
100 individuals who look the same from the naked eye but who keep struggling
… is there a difference maker?
Both groups work hard… check!
Both groups are intelligent… check!
Both groups have talent… check!
To identify the difference, you need to go below the surface. At the core of each group is a radically different way of thinking.