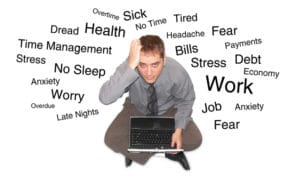 So many worlds, so much to do,
so little [truly getting] done.
-Alfred Lord Tennyson
Are you like me?
… Motivated to make progress in your life, filled with lofty goals, energized by where you want to see your life?
… but you find yourself spending waaay too much time doing the have-to's and not the want-to's?
You know what I am talking about. The have-to tasks demand much of our time, but return very little in the way of satisfaction, energy, or motivation. You just gotta grind them out and get-r-done.
Is there a way to transform the "have to" tasks into "want to" tasks?