Some of the most admired, magnetic and attractive people in this world share this powerful trait: a healthy form of self-confidence.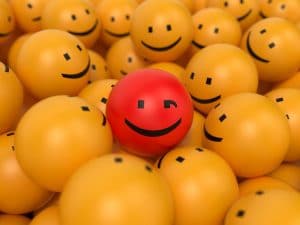 No, I'm not talking about an ego-fueled "I'm always right, I'm so awesome, you're an idiot if you don't listen to me" type of confidence in self. That is actually a sign you are insecure.
Instead, I am talking about men and women who have
a quiet poise and self-assurance about who they are
and what they have to do… while being free from
self-promotion and ego.
I want to be more like that… don't you?
Fortunately, this type of quiet self-confidence can be strengthened in you. Keep reading to learn how you can grow this quality in your life.
But first, just in case you doubt whether it is worth the effort to cultivate this quality, here are 7 desirable advantages that come from possessing this healthy form of self-confidence.