Have you ever wondered, "Why am I working so hard but not seeing greater success?"
It is not an uncommon experience. You work really hard toward a goal, hoping to see greater success as time goes on. But, instead you experience frustration and disillusionment from coming up empty handed.
Why is it that some people see greater success from their efforts… and some don't?
Reid's Story of Pursuing Success

Reid, a 38-year-old entrepreneurial minded father with 3 kids, was a bright, ambitious guy seeking to get ahead in life.
As his family grew (both in size and age), the financial pressures he faced grew as well.
He was determined to generate greater income, in part to relieve the family's financial stress and in part to prove himself… to his wife and family.
His approach–
Work incredibly hard, putting in many extra hours ("do what it takes").
Seek to do it "God's way" by operating ethically.
Pray and seek God's guidance and blessing.
But, despite great effort, he saw little change in his situation.
What Went Wrong?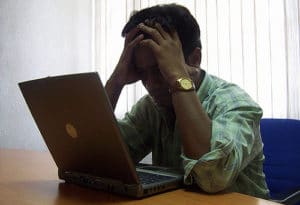 He found himself angry at God because "I did it your way… but you didn't bless me with success."
Did Reid do something wrong? Why did he, and millions of others, work their butt off but in the end find themselves frustrated and disillusioned by their lack of results?
There may be several reasons why Reid didn't experience success from his efforts. One reason, however, may be that he wasn't using ALL the resources available to increase the odds of success.
I personally learned this lesson the hard way.
My Puzzling Results
My story is similar to Reid's story. In the early years of my career, I transitioned from being a CPA to a pastor. The first 8 years as a pastor saw a growing ministry with lives being changed.
The next 7 years saw many failures, where I could never get beyond a certain point… and great frustration.
One Reason Some People Don't Experience Success
Some people are not experiencing successful results from their efforts for the same reason I did not—
I expected God to make me successful and bless my efforts just because I prayed (looked to God) and worked really hard toward my goal.
My incomplete formula for success:
Prayer + Effort = Success
I was trying to climb the mountain of successful outcomes… but I was doing it with the proverbial arm tied behind my back.
No wonder I was frustrated.
What I Learned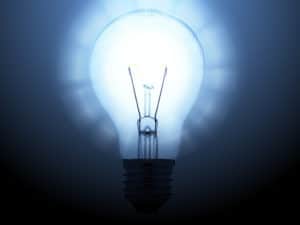 It was only later that I learned about certain timeless wisdom that even people who don't believe in God are able to tap into.
These insights have been learned from human trial and error, observations, and studying why some people keep move forward toward their goals… and others get stuck (despite massive effort).
Some examples of wisdom I learned—
I learned leadership principles from John Maxwell and understood, for example, the Law of the Lid that was limiting me. It is obvious now but back then I just didn't know.
I learned new insights from Dale Carnegie on influence and human relationships. Sad to say I thought I was already good in the relationship department.
I learned I needed to re-program my mind (especially my self-pitying attitude) if I wanted to go beyond where I was. Note: this has made a huge difference for me.
I learned about insights from psychology, finance, marketing, business, health, etc., all which contribute to peak performance for body, mind, and soul, not just spirit.
I discovered neuroscientific research that explained why certain decisions I made did not turn out well. They were influenced by very common but hidden factors that actually derailed my efforts to get ahead. It was like rowing furiously in one direction in the ocean and not being aware of a strong undercurrent pushing me another way. Understanding these factors gave me a greater ability to move forward and find success.
There was much to learn about how the world works… and about myself.
There is another group, however, that is also battling to succeed, but with one arm behind the back.
A Second Reason Why Some People Don't Experience Success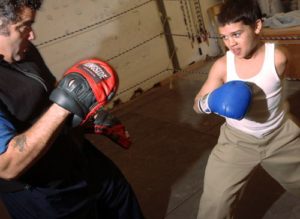 As I began to build my own business I ran into another group of people who were not using all the resources God has made available in this world.
As an entrepreneur, I have seen success driven individuals who have leveraged the wisdom that comes from the observation of human experience, including specific principles of success. That's good!
Unfortunately, they sought no guidance from the One who created them and this world and has a magnificent mission for them (that perfectly fits their gifts, passions).
Talk about facing the battle with only one arm.
The Disillusioning Results
To quote the common expression, they climbed the ladder of success only to discover the ladder was leaning up against the wrong building.
They are forever trying to prove themselves while chasing after the next conquest… but never finding the quiet contentment that comes from doing what you were made to do.
In reality, they are chasing after an illusion, a pseudo-success not "real" success. Real success is doing and becoming all of what you were designed to be and do.
The incomplete formula for success these people were using:
Wisdom + Effort = Success
A Crucial Dimension to Meaningful Success
How do you expect to experience true success without a vital ingredient?
When you are connected to the master plan of God and operate in accordance with your God-given destiny, unexplainable things happen.
For example–
Unexpected doors opening that should never have opened (and other evidence of divine help).
An unexplainable wind at your back (favor).
Personal insights about yourself and others that God reveals.
Encounters of divine encouragement and strengthening to keep you moving forward.
The Complete Formula for Meaningful Success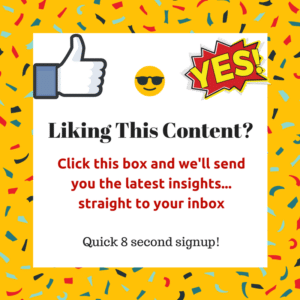 Wisdom1 + Prayer2 + Effort = Success
1 – Wisdom gleaned from human insights (including insights on the psychology of human growth and success)
2 – Following God's guidance in faith and humility
Here at Wise Insights, we are committed to teaching about ALL the resources you need for true, lasting, meaningful success in life.
YOUR TURN! Which ingredient in the success formula do you tend to neglect or overlook?