If you were to ask 100 people if there are things
about their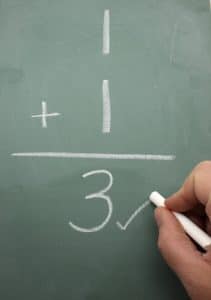 life they wish would change, I think
it would be a unanimous YES! from all of them.
Heck, I know plenty of things I'd like to see different in my world.
Let's face it, no matter how good life is at any given moment,
there are ALWAYS things that aren't the way we'd really
like them to be.
We desire…
A better job
A better living arrangement
Less debt, more savings
Lose weight, gain muscle, get in shape, etc.
Finish school, go back to school
A better relationship
8 gazillion other possibilities
Ok, everyone wants to see things change in their lives… then why do so few make an effort to change?
Because it's hard! Let's be honest. It is easier to do nothing (or stop trying) than to make the effort to change something.
What if you learned an easier way to make desired changes… and the results would be greater… would you try (again) to change some things?
From my research, I have found a 5-step formula that CAN help you see greater progress in your efforts to change certain things in your life.