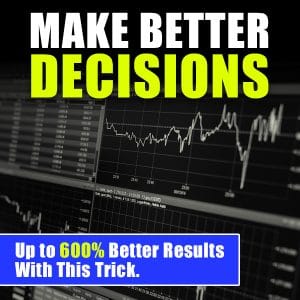 Trying to make better decisions today can be soooooo frustrating.
Even when you really, really want to make the best decision, and you take time to think it through, it often turns out less than you hoped.
What gives?
Here's the problem — we typically make decisions based on a faulty process. No matter how deliberate you are, if the way you make decisions is screwed up… you will get screwed up decisions.
But, there is a simple approach you can use that will significantly increase the odds of a good outcome.