Dave Sanderson was on yet another flight (he flew over 100 times a year). Like clockwork, he knew what came next.
So, just like most of us do, he tuned out when they go over safety details at the beginning of the flight.
Yet this time the information would save a life.
Hero Stories – Making a Tough Choice
This flight was different because he was on US Air flight 1549. This was the flight that was forced to land on the Hudson River after losing both engines shortly after takeoff.
We have all heard about the heroics of Captain Chesley "Sully" Sullenberger. They even made a movie out of it with Tom Hanks.
But, what about Dave Sanderson?
Dave was the last passenger off the plane. Why? Because he chose to stand in 36-degree water helping everyone else get off the plane. He put the needs of others ahead of his own needs.
That is a hero isn't it?
4 Examples of Everyday Heroes
One definition of a hero says, "a person noted for courageous, sacrificial acts or nobility of character."
Dave was a hero that day. Sully was a hero that day.
But, there are countless hero stories aren't publicized or often noticed. People choosing to be heroic while toiling in obscurity. Here are just 4 of many.
A single parent trying to work a job (or two) while being both a mom and a dad. Although exhausted, he/she continues to give, give, give to their family.
The spouse in a difficult marriage who keeps moving toward his/her spouse in love only to be hurt again.
The man who expends all his time and energy every week to make enough money to provide for his loved ones… only to be disrespected by family members because there isn't enough money (again).
The son or daughter who gives their time every day to their ailing parent, in spite of the fact that the parent doesn't appreciate their sacrifice and can be difficult to be around.
These everyday heroics all have the same characteristics:
Courageously choosing to do good with seemingly no appreciation for their actions
Battling forces that would make it easy to give up… forces like fatigue, discouragement, one's own unmet needs, negativity, or complaining.
No apparent change caused by their actions. Unlike some heroic situations, where you rescue someone and you receive the payoff (gratitude, their safety…), there never seems to be a payoff, even a thank you.
Heroes Resist Choosing the Easier Way
It is easier to give up, to lash out, to lecture, to focus only on your needs. Like gravity, we are constantly pulled toward the easier way, the me-first way.
But, everyday heroes walk by faith, not by sight. They know their hard, thankless choices align with an inner compass.
When everyday heroes are in line with the inner compass, they sleep better, they hold their head up higher and they have a quiet peace knowing that in the moment of choice, they made the right choice.
It is easier to give up, to lash out, to lecture, or to focus only on your needs. But, true heroes choose the harder, better way.
Acting in Obscurity, Yet Being Noticed
I think there is another reason some people choose to be heroic when no one notices: they know God notices… and will vindicate them one day.
There is a promise given in Galatians 6:9 that the hero in obscurity holds onto:
Don't let weariness or discouragement stop you from doing good. For in due time you will receive a suitable reward for your efforts.
Remind yourself that when you do something in kindness, in love, that is the right thing to do, the unseen eye of God sees and applauds your choice.
Even if no one else does.
Your choice makes him smile. In those moments, he is proud of you. In some way, he even stands up and applauds you.
When you do something in kindness, in love, that is the right thing to do, the unseen eye of God sees and applauds your choice.
Do You Want to Make a Difference Today?
Here are 3 actions I want you to take… beginning today–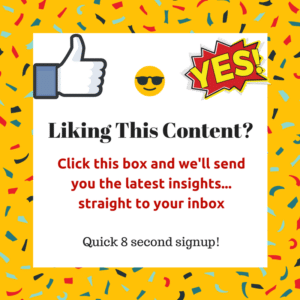 Thank a hero today. Look for seemingly insignificant actions that have the scent of a heroic choice. Make their day by noticing… and verbally acknowledging their choice.
Savor being a hero. Stand proud that there have been times in your life, even this week, when you have been an unnoticed hero.

When you stepped back into the ring after getting beat up.
When you got up after you got knocked down
When you kept giving when it would have been easier to give up.

Be a hero today. Intentionally choose today—

To bless those who do not bless you in return
To be kind to those who don't notice
To be loving, and patient, compassionate, understanding toward those who may not deserve it, but who truly need it.
Keep blessing people, being a force for good… and making God smile.
YOUR TURN! Where have you seen instances of everyday heroics? Leave a comment below!