If you were an executive coach who interacted with
thousands of clients over 30 years…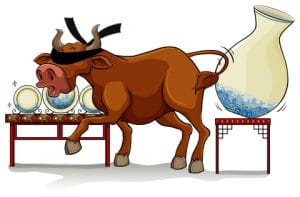 … you would probably see certain characteristics emerging over and over that were "make or break" qualities in one's success.
Dave Yarnes is just such a coach.
One of the qualities he noticed in countless individuals that seriously limited (or accelerated) their ability to succeed:
Self-Awareness – Understanding and addressing who you really are, and how you come across to others (but you can't see)… yet everyone else can see.
In fact, this quality of "self-awareness" is so crucial that researcher Dr. Tasha Eurich called it, "The Most Important Skill of the 21st Century."