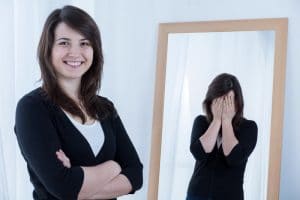 "I don't know what I'm doing"
"I'm out of my league"
"I don't belong here"
"If others really knew how incompetent I am…"
We ALL have doubting
thoughts at times about
our competence and value.
But here's the crazy thing: even the people we admire the most, who seem to have it together  and who really are smart and competent… they too struggle with doubts about themselves.
It's called Impostor's Syndrome.
A collection of feelings of inadequacy that persist despite evident success. 'Impostors suffer from chronic self-doubt and a sense of intellectual fraudulence that override any feelings of success or external proof of their competence.
We are not talking about incompetent people being afraid of being found out. Many of the most competent people you can imagine struggle with self-doubt.
For example…
"The exaggerated esteem in which my lifework is held makes me very ill at ease. I feel compelled to think of myself as an involuntary swindler." – Albert Einstein
Researchers have estimated that up to 70% of the population has experienced the feelings associated with Impostor Syndrome.
I think the problem of self-doubt in general (impostor syndrome being one expression) is a more pervasive problem. I think it is safe to say that 100% of every living, breathing human struggles at times and in certain contexts with the doubting voices.
For example, Mike Cannon-Brookes, the co-founder of Atlassian (a global company with thousands of employees that provides a product used by millions), says…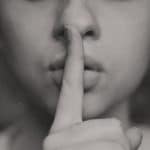 "Most days, I feel like I don't really know what I'm doing."
Why do we often experience self-doubt… even when we have no logical reason to be?
More importantly, how can we quiet the doubting thoughts and legitimately feel better about ourselves?