"I didn't have to choose the way I did. I just couldn't help myself."

Something strange and irrational often goes on in the human heart. See if this rings a bell for you.
At certain times you seem to have freedom to make choices that you are proud of—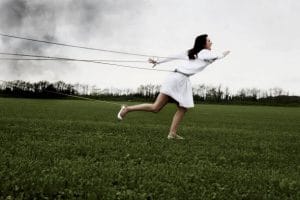 I am going to stick to my diet this time (I have a very strong desire to do this).
I will pay down my debt and/or save money (I am committed and motivated to do this).
I'm done with pornography (the thought of going down that path again disgusts me).
I am going to work on and finish this project (this is something I really want to complete)
But at other times it seems like you are being pulled, almost compelled to choose a lesser option.  A feeling comes over you: I really WANT TO do this other option right now (even when it undermines the better option you say you want).
Sadly, it's not the one you really want (when you are thinking straight).
"I didn't have to choose it. I just couldn't help myself."
Sounds familiar?
How can you have MORE freedom to choose the wisest, best options… at those times when it feels like you are being compelled to choose the lesser option?