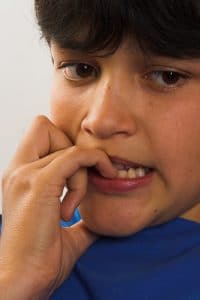 When you feel stress about performing an upcoming task, how can you find stress relief by reducing your anxiety levels?
Here's why this is crucial: If you don't reduce your anxiety, it will almost certainly impact your performance… potentially leading to a self-fulfilling prophecy – things didn't turn out well, just like you were worried about in the first place.
Researchers at Michigan State University discovered a simple technique that measurably reduces your anxiety levels, allowing you to perform without the crippling effects of the anxiety.
I believe this technique has broader application for the anxiety and stress you face in your life (not just for an upcoming task).
I use it every day, and I can attest to its power to release much of the anxiety you unnecessarily carry around with yourself.