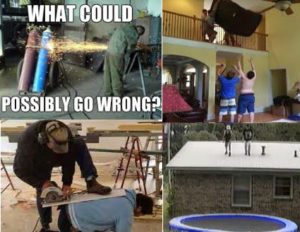 Have you seen a dumb decision being made by someone?
Isn't your first thought: What were you thinking?
But, I also have a second thought: How can I avoid a bad decision? …so others don't think the first thought about me. 🙂
Here are 5 really funny, but dumb decisions that prompt the first question.
… then I want to show you 2 ways to avoid bad decisions in the future. (more…)