If you were an executive coach who interacted with
thousands of clients over 30 years…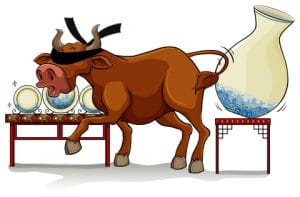 … you would probably see certain characteristics
emerging over and over that were "make or break"
qualities in one's success.
Dave Yarnes is just such a coach.
One of the qualities he noticed in countless individuals
that seriously limited (or accelerated) their ability
to succeed:
Self-Awareness – Understanding and addressing who you really are, and how you come across to others (but you can't see)… yet everyone else can see.
In fact, this quality of "self-awareness" is so crucial that researcher Dr. Tasha Eurich called it, "The Most Important Skill of the 21st Century."
You know people like this, right? People who are oblivious or self-deceived on how they come across.
They think they are funny, while others cringe at their insensitive comments.
They think they are dispensing wisdom to everyone they meet, but in reality they don't listen well or frequently interrupt others to give their opinion.
They think they are admired for "telling it like it is" but others avoid them because they have zero empathy or caring.
Sure, everyone knows other people who have this issue… but here's the real problem:
Everyone (yes, that means you and me, too) are blind to certain dimensions of who we really are.
"You can fool yourself, you know. You'd think it's impossible, but it turns out it's the easiest thing of all." ― Jodi Picoult

Here is what executive coach Dave Yarnes repeatedly saw: Until you address your blind spot, you will continue to limit your ability to influence others and succeed at the level you desire.
I'm going to show you an effective method to overcome this blindness… so you can become a more influential, well respected and successful person (at home, at work/school, in life). (more…)