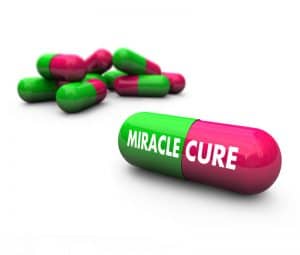 Sometimes "little hinges swing big doors" in your life. They can have a disproportionately beneficial impact, considering how inconsequential they seem.
One scientifically verified example is found in the regular use of two simple words: Thank You.
As author Max Lucado reminds us–
Two essential words deserve special attention–  "Thank you"
Gratitude is a mindful awareness of the benefits of life. It is the greatest of virtues.
Studies link it with a variety of positive effects. Grateful people tend to be–
More empathetic
More forgiving of others
Less envious
Less materialistic
Less self-centered
Gratitude improves self-esteem and enhances relationships, quality of sleep, and longevity of life.
If it came in pill form, gratitude would be deemed the miracle cure. It's no wonder that God's anxiety therapy includes a large, delightful dollop of gratitude.
The anxious [discontented] heart says, "Lord, if only I had this, that, or the other, I'd be okay."
The grateful heart says, "Oh look! You've already given me this, that, and the other. Thank you, God."
Worry refuses to share the heart with gratitude. One heartfelt thank-you will suck oxygen out of worry's world. So say it often!
I intentionally focused on this simple practice in 2017. I have been amazed as to its power to transform my perspective… and life (despite circumstances).
Click here to read about the research behind the benefits of gratitude. The informative article summarizes 31 benefits of gratitude you probably never knew.
Benefits include: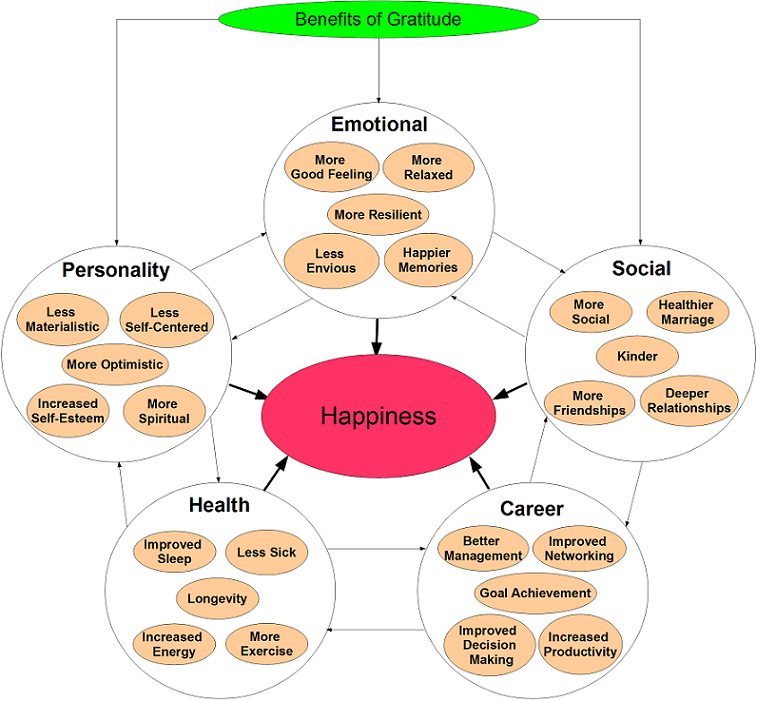 Seriously? All that? Yes. This list of benefits was compiled by aggregating the results of more than 40 research studies on gratitude.
The key is to consistently shift your focus and attitude away from your problems, and to view your world through the eyes of gratitude (for the good things you have and have experienced).
Today… and this week (and every week), make it a point to say thank you to God and the people around you who make your life richer and better. If you are a person of faith, check out this article: The Power of Gratitude: 21 Verses of Thanks to God.
Your Turn! What are you grateful for today? Leave a comment below and let everyone know!