The most beautiful thing you can wear is confidence. – Blake Lively
Are you ready to boost your self-confidence… and thrive? To face difficult or challenging situations and people, yet be calm and secure in who you are and what you need to do in a situation?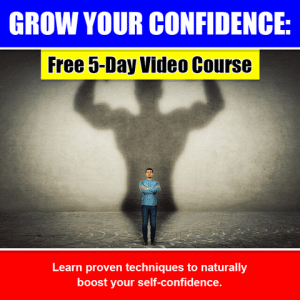 Sign up for the Grow Your Confidence: a free 5-day video course.
In just 5 minutes a day, you'll learn:
A powerful method called the Agassi Technique that will enable you to face a challenging task where you lack confidence.
A proven process called the Snowball Effect that will grow your confidence step by step, day by day.
How to diffuse a poisonous viewpoint that can crush your confidence and put you in a no-win situation.
Other proven insights that will help you begin building your self-confidence.
Go ahead and try it. It's free!
Just fill out the form below and get your first lesson instantly.