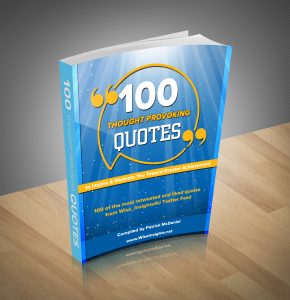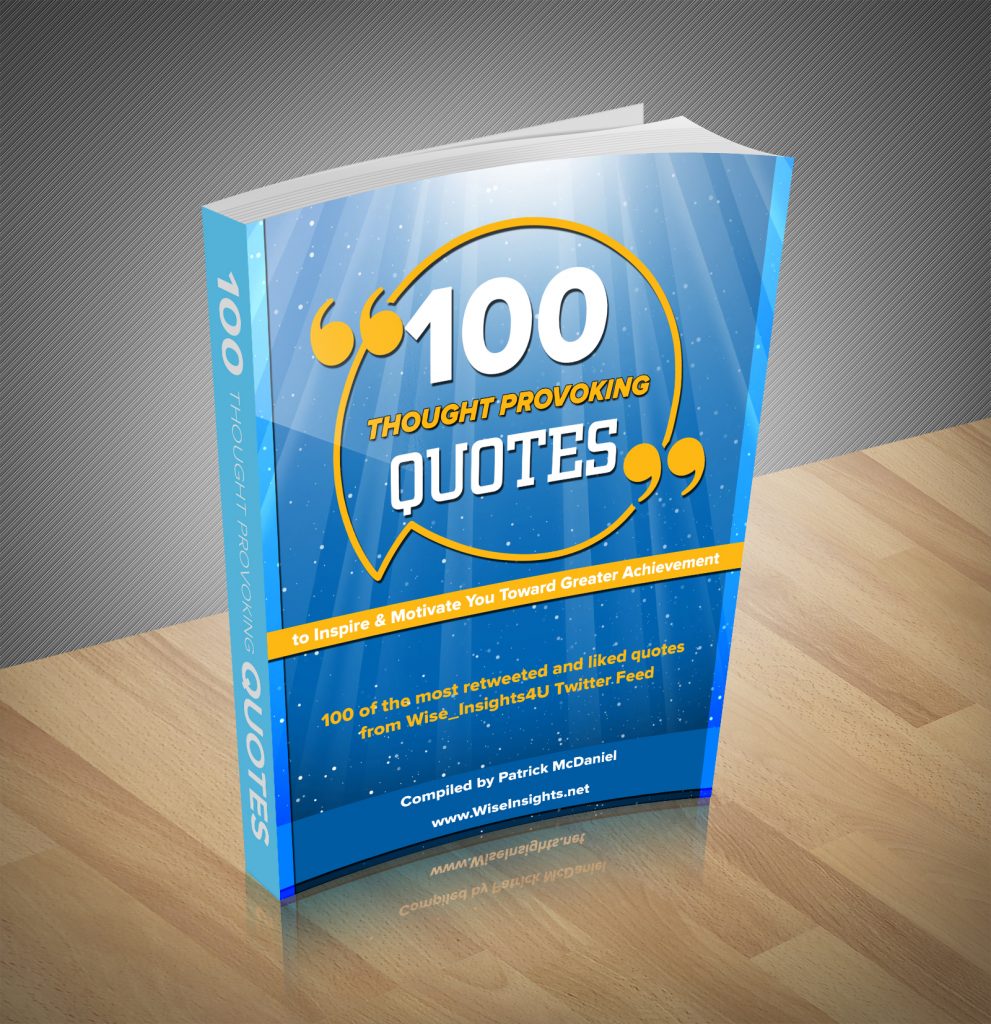 We have compiled 100 of the best, most inspiring, thought provoking quotes…
…as indicated by thousands of Wise Insights followers (who liked/retweeted them over and over).
Quotes like…
It ain't what you don't know that gets you into trouble.
It's what you know for sure that just ain't so.
– Mark Twain

A successful man is one who can lay a firm foundation
with the bricks others have thrown at him.
– David Brinkley

Don't let what you can't do
stop you from doing what you can do.
– John Wooden
Take just 8 seconds to add your info below and download your collection now!